RCCO Ottawa Centre
CRCO Section d'Ottawa




PO Box 2270 Station D
Ottawa ON K1P 5W4
PRO ORGANO OTTAWA
COVID-19 virus and the RCCO - Ottawa Centre
The Ottawa Centre takes the COVID-19 virus seriously and is closely monitoring the situation. We will adhere to the advice of Ottawa's Medical Officer. Watch this pages for event changes.
---
2020-2021 Season
The Finest Organists on the Finest Organs
Amours et délices de l'orgue
A series presented by the Royal Canadian College of Organists - Ottawa Centre
Une Présentation du Collège Royal Canadien des Organistes
Pro Organo relies heavily on donations to pay for the artists and venues. Please consider donating to this wonderful organ series.
---

To Top
JAN KRAYBILL

(USA)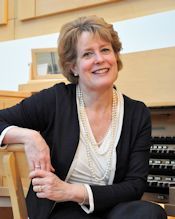 Friday November 6, 2020 7:30 pm
le vendredi 6 novembre 2020 à 19h30
Virtual concert
from Kansas City
Interview of Jan Kraybil by Gilles Leclerc at 7:00 pm
Bach, Guilmant, Schumann, Brahms, Rogers
Download the complete programme listing here.
Télécharger les notes de programme.
This concert will be available until November 30, 2020.
---
Further information can be obtained from
---
PRO ORGANO ARCHIVES
Flyers from past seasons
---
©Copyright MMXX RCCO Ottawa Centre
RCCO-Ottawa Centre is a Registered Charity: 11912 6498 RR0001

This page has been validated by
w3.org
validation as XHTML 1.0 Transitional.
This page was last updated on: Friday, 06-Nov-2020 17:48:06 EST