RCCO Ottawa Centre
CRCO Section d'Ottawa




PO Box 2270 Station D
Ottawa ON K1P 5W4
You are here:
Past Winners
GODFREY HEWITT PRIZE WINNERS (Bi-annual)
The following is a list of past winners of the Godfrey Hewitt Prize, awarded bi-annually at the National Organ Playing Competition held at the RCCO National Convention. Starting in 2011, the Godfrey Hewitt Scholarship fund is providing the $5,000 first prize for the National Organ Playing Competition.
---

To Top
2009 Matthew COONS (2nd prize)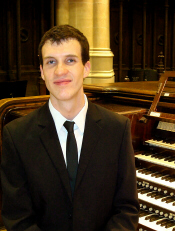 The winner of the Godfrey Hewitt Memorial Prize for Performance ($2,000) in 2009 is Matthew Coons. Also winner of the 2008 Toronto Centre Competition for Young Organists, Matthew Coons has completed his third year in organ performance at the University of Toronto where he studies with Dr. Patricia Wright. He was one of four finalists in the International Improvisation Competition at the RCCO 2008 Convention in Kitchener, and was also a prize-winner at the bi-annual Osborne Organ Competition in Whitby, Ontario. He is an Associate of the Royal Canadian College of Organists, and has been the Organ Scholar at Metropolitan United Church, Toronto, since 2006.
---

To Top
2011 Aaron JAMES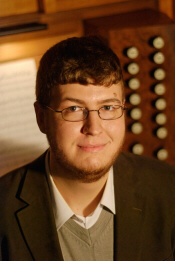 Aaron James has just completed the M.Mus. degree at the Eastman School of Music, where he studied with Hans Davidsson, and is about to begin his DMA (organ performance) concurrently with his PhD (musicology) at the same school. His undergraduate studies were with Paul Merritt at the University of Western Ontario, where he was awarded the Faculty of Music Gold Medal. His recent honours include first prizes in the Stanley Osborne and Howard Fairclough Organ Competitions, both in 2010. Aaron has written on musical topics for both scholarly and journalistic publications,with a particular focus on contemporary music. He is presently Organist at Holy Cross Anglican Church in Webster, New York, and holds the Associate Diploma of the Royal Canadian College of Organists.
---

To Top
2013 Shawn Potter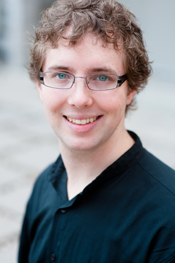 Shawn Potter holds a master's degree in organ performance from McGill University's Schulich School of Music, where he studied organ with Hans-Ola Ericsson and John Grew, and harpsichord and continuo with Hank Knox. Originally from Nova Scotia, Shawn graduated in 2010 with a bachelor's degree in music from Mount Allison University, where he held a Canadian Merit National Scholarship as well as a Mount Allison Bell Scholarship. He has held numerous grants and fellowships including a Social Sciences and Humanities Research Council (SSHRC) grant, allowing him to pursue a wide variety of interests, ranging from 17th century North German music to the organ works of Olivier Messiaen. Shawn has held organ scholar positions in Montreal at both Christ Church Cathedral and the church of St John the Evangelist, and is currently the Director of Music at First Baptist Church, Ottawa.
---
©Copyright MMXIII RCCO Ottawa Centre
RCCO-Ottawa Centre is a Registered Charity: 11912 6498 RR0001

This page has been validated by
w3.org
validation as XHTML 1.0 Transitional.
W3C validation will ensure forward compatibility with handheld devices. It also increases the web accessibility for those using accessibility enhancements.
This page was last updated on: Tuesday, 20-Aug-13 00:21:23 GMT