RCCO Ottawa Centre
CRCO Section d'Ottawa




PO Box 2270 Station D
Ottawa ON K1P 5W4
You are here:
Centre Events
CENTRE EVENTS
2014-2015 SEASON
Events will be posted as soon as I receive the information.
---
---

To Top
ORGANIST-CLERGY DINNER
KS on the Keys
1029 Dazé St, Ottawa
(NW corner of Bank and Hunt Club - across from the South Keys Theatre)
Monday September 29, 2014
6:00 pm gathering
for 6:30 pm dinner
MENU:
Salad: garden or caeser (chosen at the restaurant)
Dinner: (chosen at the restaurant)
several choices of entrees including chicken and salmon
Dessert
Tea/ Coffee/ Pop
Cost: $38:00 (incudes tip)
Please register by Sept. 22 by sending a cheque payable to RCCO, Ottawa Centre and mailing it to:
Suzanne Marjerrison
476 Evered Avenue
Ottawa ON K1Z 5K8
Guest speaker: The Rev. Dr. Scott Kindred-Barnes,
Minister of First Baptist Church
---

To Top
TRIP TO CIOC CONCERTS IN MONTREAL
Bus leaves St Laurent Shopping Centre Parking Lot
9:30 am
Return approx. midnight
Saturday October 18, 2014
Cost to be determined based on interest
Roughly $50-$70 for the charter bus
Contact
Blake Hargreaves
to register 613-255-1394
Schedule:
12 noon
HIDDEN GEMS: IN RECITAL - JAMES DAVID CHRISTIE
Immaculée-Conception Church
James David Christie, utmost performer of the early music repertoire, explores works by composers that have preceded Bach: Buxtehude as well as more obscure composers such as Schneidemann, Böhm and J.C. Bach. This one-hour concert is a must for all J.S. Bach aficionados and will celebrate M. Christie's sumptuous touch at the organ.
On the program: Prelude in A minor, BuxWV 158 by Buxtehude, works by Böhm, Scheidemann and J.C. Bach.
Reserve today: $20
Price at the door: $25
1 pm through the afternoon
Organ crawl in downtown Montreal including
St. James United (463 Rue Sainte-Catherine Ouest)
Other locations to be determined

4:00 pm
COUCOU! WITH ENRICO ONOFRI, VIOLIN AND HANK KNOX, ORGAN
Salle Bourgie
Surrender once again to the masterful playing and ardent direction of violonist Enrico Onofri! Experience the contagious musical "Italian Invasion" of London! The works of Corelli and his compatriots were all the rage, as was il caro sassone, that dear Saxon, Handel. The charms of the Italian Baroque transpire in delightful concertos, where cuckoos and nightingales on occasion sing, on the organ or the violin.
On the program: Corelli, Handel, Vivaldi
Tickets: $20 to 50$

8:00 pm
A sublime musical moment with the Choir of St. Andrew and St. Paul
The Church of St. Andrew and St. Paul
Before closing the 2014 Competition during the Gala Concert on October 19, the CIOC will set the church ablaze with the wonderful choir of St Andrew and St Paul. They will be performing the grandiose 'Dona nobis pacem', choral masterpiece by Vaughan Williams.
In the first half of the concert, Christian Lane, CIOC grand CIOC prize winner in 2011, will let the organ sing with works by Bach, Widor and Sowerby. He will then be passing the baton during the Gala Concert, crowning the 2014 CIOC Winners the following day.
With : Jonathan Oldengarm, Christian Lane, organ
Choir of St. Andrew and St. Paul, Jordan de Souza directing
On the program: Dona nobis pacem by Vaughan Williams, Bach, Widor, Sowerby, Bossi.
Tickets: $20 to 50$ (link opens in new window).
Reservation ahead of time: $20
Tickets: $25
Order tickets (opens in a new browser window)
Bus back to Ottawa departs from the church of St. Andrew and St. Paul at the end of this concert.
---

To Top
VINYL ORGAN PUB NIGHT
Monday January 12, 2015
7:00 pm
Wellington Gastro Pub
1325 Wellington Ave
(between Parkdale and Island Park Drive)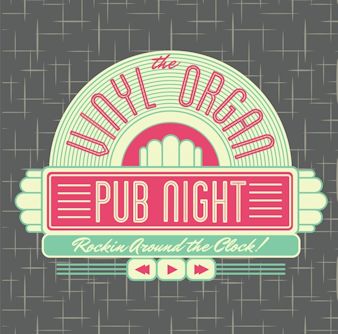 On Monday, January 12th, the Wellington Gastropub in Hintonberg will be hosting a listening party of significant organ performances on vinyl. This is being co-presented by Tetra Speakers (a locally based but internationally respected speaker company) which will bring in its audiophile-quality equipment. There is a fee of $25 which covers appetizers and a beverage with proceeds going to the Parkdale Food Bank and Kiwanis music scholarships.
---

To Top
HISTORY and TECHNOLOGY
of the
ELECTRONIC ORGAN
Saturday February 7, 2015
2:00 pm
Christ Church Cathedral
414 Sparks
(between Bronson and Bay)
Free to RCCO members, $10 admission for non-members

The Profane: Tonewheel (Hammond) & Transistor Organs
demos by: Don Cummings – a jazz organist who delivers injections of vitamin B-3
talks by: Richard Vernon of Tone On Wheels – a technician who specialises in Hammonds & Leslies
Matt Morel – musician, son of a church organist who perversely preferred the choir room Farfisa
The Sacred: Modern Digital Organs
demos by: Matthew Larkin – Cathedral organist, choral conductor, and esteemed soloist
talks by: Rodgers Organs – representative Dan Amorim will speak on the latest digital advances
Ross Dixon – church organist with experience playing a multitude of electronic organs
Please help to advertise this event by posting this poster.
---

To Top
STUDENT RECITAL
Southminster United Church
15 Aylmer (at Bank - South of the canal)
Saturday Feb 28, 2015
Time: 2:00 pm

Come and hear our students in recital on Saturday February 28th at 2pm at Southminster United Church. Admission is free. Students of any age of any current member of the RCCO are eligible to play in this recital.
The purpose of this recital is to give students some valuable playing experience, so even beginning students are encouraged to play. The amount of playing time available to students will depend on how many students participate. If someone would like to play a hymn that the audience can sing during the recital, they are encouraged to do so.
Free-will donations will be collected and will go towards the 'Scholarship for Beginning Organ Students'. Come out and support our young organists!
Students of all ages are encouraged to perform. Please send all pieces/composers and a very short bio to Jennifer Loveless by Tuesday February 24th. Each student is allowed up to three hours of practice time. Please contact Martha Hanna to book practice time.
---

To Top
MASTER-CLASS with HANS-OLA ERICSSON
Chair of Organ and Church Music, McGill University
Notre-Dame Cathedral-Basilica
(Sussex at St Patrick)
Sat, March 7, 2015
Time: 1:30 pm - 3:30pm
Free to members and $10 for non-members
Professor Hans-Ola Ericsson, Chair of Organ and Church Music at McGill University, who is giving a Pro Organo recital in Notre-Dame Cathedral-Basilica on Friday March 6 at 7.30 pm (please note the date), has kindly agreed to offer a master-class to our Ottawa organ students the following day.
The master-class will take place on Saturday March 7 from 1.30 to 3.30 pm in the organ balcony of Notre-Dame Cathedral-Basilica.
Although Professor Ericsson is a specialist in both early and modern music, he will be happy to hear repertoire from any period. Since this event falls between the RCCO Student Recital and the Kiwanis Music Festival, organ students may bring any repertoire they are working on.
Those students interested in performing in the masterclass should send the title/composer of the pieces they wish to play to Jennifer Loveless by February 27th.
This educational event is of course open to all RCCO members, and it will be of wide interest. All are welcome!
---

To Top
MEMBERS' RECITAL FOR EASTERTIDE
Woodroffe United Church
207 Woodroffe (North of Carling)
Sunday April 12, 2015
Time: 3:00 pm

Featured organists include:
Sondra Goldsmith Proctor
Ian Guenette
Vija Kluchert
Samuel Lee
Donald Marjerrison
Donald Russell
Dianne Smith

Members of the Ottawa Centre will give a recital of music for Eastertide. There will be a used music and CD before and after the concert. All are invited, so bring your friends. There will be refreshments following the recital. The Freewill Offering will go towards the Organ Scholarship Programme for teenagers. There is ample parking for everyone.
---

To Top
ANNUAL GENERAL MEETING
St Paul's Presbyterian Church
971 Woodroffe (just North of the Queesnway)
Monday June 15, 2015
Time: 7:00 pm refreshments
7:30 meeting

This is your centre. The executive values the feedback received from members. Come out and voice your opinions on what you would like to have your Centre do.
The Annual General Meeting of the Ottawa Centre is our opportunity to conduct the necessary business of the College but also to celebrate the year past and look forward to the coming year. All members are encouraged to attend and participate in decision making and to hear reports of the various convenors and national council representatives.
There is plenty of parking and the room is air-conditioned.
---
ARCHIVED EVENTS OF PREVIOUS SEASONS
---
©Copyright MMXV RCCO Ottawa Centre
RCCO-Ottawa Centre is a Registered Charity: 11912 6498 RR0001

This page has been validated by
w3.org
validation as XHTML 1.0 Transitional.
This page was last updated on: Wednesday, 18-Mar-15 02:52:58 GMT