Welcome to Orgelfest 2013!
August 11-15, 2013
Ottawa Ontario

Canada's
capital city, Ottawa, beckons you to a stunning National Convention, Orgelfest 2013!
You'll love hearing Angela Hewitt (Bach: Art of Fugue), Christian Lane (USA), Rachel Laurin, Thomas Annand, Jennifer Loveless, James Calkin, and the Ottawa Bach Choir. Workshop leaders, among others, will include Giles Bryant and Valerie Hall, and our focus on youth will feature Orgelfest Academy for young organists aged 17 - 25, as well as the National Organ-Playing Competition. And there'll be a Boat Cruise on the Ottawa River!
Come to Ottawa and have fun with us at Orgelfest 2013!
Public Concerts and TICKETS
A number of the Orgelfest organ recitals and concerts are also open to the general public. For concert information and to purchase tickets, press the "Concert Tickets" button below.
Tickets may also be purchased by phone: 613 726-7984 (Eastern Time Zone) or at the door.
REGISTRATION is now open. We have negotiated a special rate with the Delta Hotel. To get this special rate, visit the Hotel page and use the Delta Booking Tool. We have also negotiated special air and rail rated for Orgelfest attendees. Information on these rates are at the bottom of the Registration page.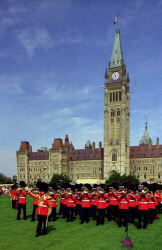 Photo courtesy of the City of Ottawa
ADVERTISING in PROGRAM BOOK
This is a reminder that the deadline for advertising in the programme book is April 30 2013. Details can be found in the Guide for Advertisers and Exhibitors
Ad space dimensions
HYMN-MUSIC WRITING COMPETITION
We are sponsoring a hymn tune writing competition with cash prizes of $500, $300 and $100. The winning hymn will be sung at the College Service. Here is a chance to test your hymn writing skills and have your hymn sung by your colleagues. For further information please read the guidelines.
The deadline for submission is 5 pm Friday, May 31, 2013.
Hotel:
Orgelfest Attractions
In response to the many suggestions made through the This is My Voice survey, we have implemented many of your convention suggestions.
We are announcing an Orgelfest Academy option for registrants ages 17-25. For details, click on the Academy menu item.
Many of our venues will be air conditioned.
There will be a variety of workshops.
Simultaneous translation will be provided for some workshops.
More opportunity is being provided to visit exhibits.
There will be lots of North American artists including Angela Hewitt, Christian Lane, winner of 2011 CIOC competition in Montreal and Ottawa organists Rachel Laurin and Thomas Annand. A complete list of artists appears under the Artists menu.
Registration fees are being kept low (at or below the 2003 rate).
Registration will include a cruise on the Ottawa River to see many sites of Ottawa from the river.
Since many of the organ consoles are out of the view of the audience, we will have a video screen so that the audience can watch the recitalist.
---
Mailing Address:
Orgelfest 2013,
c/o St. Peter's Ev. Lutheran Church,
400 Sparks Street,
Ottawa ON K1R 5A2

e-mail:
---
© Copyright MMXIII RCCO Ottawa Centre
This page was last updated on: Thursday, 16-May-13 04:25:19 GMT