National Organ Playing Competition COMPETITORS
Semi Finals: Sat Aug 10, 1:00pm & 7:00 pm - St. Barnabas (70 James at Kent)
Finals: Tues Aug 13, 1:30 pm - St. Andrews (82 Kent at Wellington)
---
EMMANUEL BERNIER
Having started teaching himself piano at the age of 15, Emmanuel Bernier has now been studying for eight years in Quebec Conservatories. In 2007, he went to Quebec City to study organ with Danny Belisle and voice with Jacqueline Martel-Cistellini. As an organist, he has performed in Quebec, Montreal, Toronto and Edmonton, and in France. He has had lessons with Olivier Latry, James David Christie and Jacques van Oostmerssen, and in recent years has participated in Master Classes led by Vincent Warnier, Mireille Lagacé, Pierre Perdigon and André Rossi.
Emmanuel Bernier has placed first in organ three times in the Canadian Music Competition. In 2011, he sang the tenor part in a performance of the Mass by Gilles Vigneault in the International des musiques sacrées de Québec. At the Conservatoire, he has performed various roles in The Marriage of Figaro by Mozart and Burnt Toast by Alexina Louie.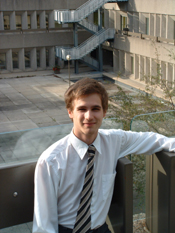 National Organ Playing Competition

Competitor
STEPHEN BODA
A Canadian organist from Ontario, Stephen Boda holds a Bachelor of Music degree from the University of Toronto, where he studied Organ Performance with John Tuttle, harpsichord and improvisation with Kevin Komisaruk, and conducting with Jeffrey Reynolds. During this time, he received masterclass instruction from Thomas Murray, Andres Sieling, and Todd Wilson. Stephen was an Organ Scholar at St. John the Evangelist Anglican Church in Hamilton, Ontario, and, while in university, the Peaker Organ Scholar at St. Paul's Bloor Street Anglican Church, Toronto. He has also studied piano privately with Valerie Tryon. Last year he served as the Associate Organist at Grace Church-on-the-Hill in Toronto, accompanying both the Choir of Gentlemen and Boys and the Choir of Women and Girls. Stephen has been studying organ performance with Thomas Murray at Yale University since the fall of 2012.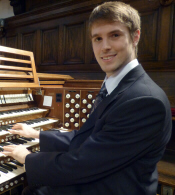 National Organ Playing Competition

Competitor
JANET CHUNG
Janet Chung is pursuing her D.M.A. degree in Organ Performance with McNeil Robinson at the Manhattan School of Music with Fellowships in Music History and Education Outreach. An all-encompassing artist, Janet Chung has premiered works from the school's composition department, and has taught with the Manhattan School of Music's Outreach Initiative. Currently organist at Holy Cross Church in the Bronx, she has performed at Riverside Church, the Church of St. Ignatius Loyola and the Church of St. Mary the Virgin. Janet has received many scholarships and awards, including the Bronson Ragan Award from the Manhattan School of Music, the President's Award (MSM), the Harry Farmer Scholarship (RCCO) and the Beryl Barns Memorial Graduate Award (University of Alberta). A graduate of the University of Alberta, she has studied with Marnie Giesbrecht, Jacobus Kloppers and Joachim Segger. Janet has also received support from the Winspear Foundation, the Anne Burrows Music Foundation, and the Alberta Foundation for the Arts.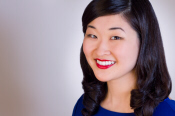 National Organ Playing Competition

Competitor
RACHEL MAHON
A native of Toronto, Rachel Mahon began her organ studies in 2005 with Melva Treffinger Graham, winning the Barwell Scholarship for beginning organ students from the Royal Canadian College of Organists. She continued her studies with Andrew Ager in 2007 and was the Organ Scholar at the Cathedral Church of St. James in Toronto from then until May 2010. She recently graduated with a B.Mus. from the University of Toronto where she studied organ with Dr. John Tuttle and was the Bevan Organ Scholar at Trinity College. Since 2011 she has been the Principal Organist at Timothy Eaton Memorial United Church. Rachel has accompanied several choirs, including the Oratory Children's Choir, Windago, the Tallis Choir, the Mendelssohn Singers, the Elora Festival Singers and the Larkin Singers. Rachel came first in the Competition for Young Organists 2012 for the Toronto Centre, RCCO, and at the Kiwanis Music Festival in London, she won the Paul Westermeyer Service and Hymn Playing Award and the Gerald Bales Award. In 2012 Rachel and Sarah Svendsen formed Organized Crime, an organ duo that plays traditional and non-traditional repertoire on the organ while having fun! In September 2013, Rachel will take up the position of Organ Scholar for one year at Truro Cathedral, England.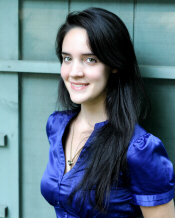 National Organ Playing Competition

Competitor
SHAWN POTTER
Shawn Potter holds a master's degree in organ performance from McGill University's Schulich School of Music, where he studied organ with Hans-Ola Ericsson and John Grew, and harpsichord and continuo with Hank Knox. Originally from Nova Scotia, Shawn graduated in 2010 with a bachelor's degree in music from Mount Allison University, where he held a Canadian Merit National Scholarship as well as a Mount Allison Bell Scholarship. He has held numerous grants and fellowships including a Social Sciences and Humanities Research Council (SSHRC) grant, allowing him to pursue a wide variety of interests, ranging from 17th century North German music to the organ works of Olivier Messiaen. Shawn has held organ scholar positions in Montreal at both Christ Church Cathedral and the church of St John the Evangelist, and is currently the Director of Music at First Baptist Church, Ottawa.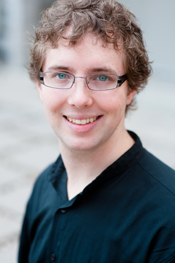 National Organ Playing Competition

Competitor
SARAH SVENDSEN
Hailing from New Glasgow, Nova Scotia, Sarah Svendsen began studying the organ with Wayne Rogers at age 15 through a scholarship from the Halifax Centre of the Royal Canadian College of Organists (RCCO). After one year, she received the Silver Medal for Atlantic Canada for her Royal Conservatory of Music grade 7 organ exam. The following year, Sarah spent 10 months in Denmark as a Rotary International Exchange Student, studying with organist Randi Mortensen at the Odense Domkirke. Sarah holds a B.Mus. in organ performance from the University of Toronto. A busy recitalist, some of Sarah's most recent engagements have included the 2012 Copenhagen International Organ Festival, the 2012 Stratford Summer Music Festival, and the Calgary Organ Symposium Young Artist's Platform. Currently studying with Dr. Patricia Wright, the Minister of Music at Toronto's Metropolitan United Church, Sarah also serves as Assistant Organist at Metropolitan United Church, and is on the Executive of the Toronto Centre of the RCCO as well as the RCCO National Strategic Planning Committee. Sarah is co-founder/performer in Organized Crime Duo, recently featured in Toronto's Organix'13. In September, she will begin an M.Mus. degree in Organ Performance at Yale University.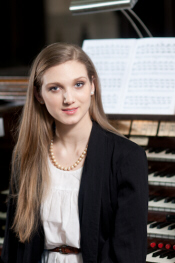 National Organ Playing Competition

Competitor